Emmanuel Ministries
Giving Help and Hope to Those That Need it Most
Emmanuel Ministries
Giving Help and Hope to Those That Need it Most
OUR MISSION AND MINISTRIES

We are a Christian faith-based organization raising the quality of life for the impoverished communities in Guatemala by providing for their spiritual, physical, and educational needs. We partner with local church and community leaders to seek out the most vulnerable children, teens, adults, widows, and orphans. We firmly believe that meeting their basic needs along with a helping hand, a smile, and an encouraging word will give them a hope for the future.
CHILDREN
Children depend on their parents and other adults for everything. We provide help when others are unable to do so.
ORPHANS
We spend quality time with orphans showing them the love of Jesus Christ.
WIDOWS
We spend quality time with widows, provide groceries, and help in any way we can.
GROCERIES
There are too many families that struggle to regularly put food on the table.  We provide the staples for at least one healthy meal per day.
BUNK BEDS
We believe sleeping on a cold, damp, hard floor is unacceptable. We strive to provide beds for every family in need.
SHOES
Many children have no choice but to wear the same old shoes that do not fit for years. We wash their feet like Jesus did with the disciples and provide a properly sized new pair of socks and shoes.
SCHOOL SUPPLIES
Many children do not go to school because their parents cannot afford the required supplies. We remove that barrier.
CHILDREN'S CHOIR
The heavenly voices of the Emmanuel Children's Choir will touch your soul.
CHURCHES-PASTORS
We have great relationships with local churches and support them in any way we can.
BIBLES
We believe the Holy Bible is the divinely inspired Word of God and every child, teen, woman, and man should be blessed with their own copy.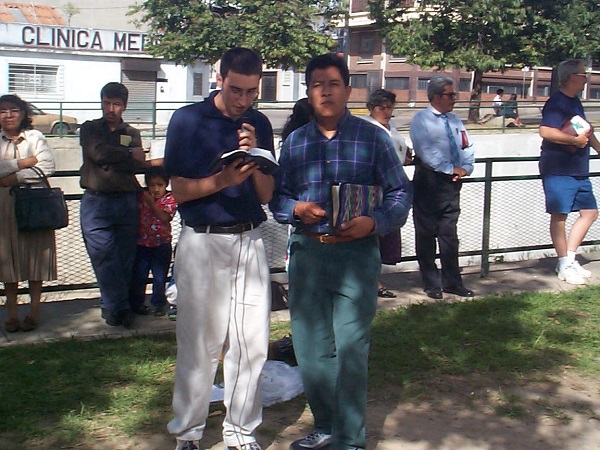 STREET EVANGELISM
We take the Good News of salvation through Jesus Christ to the streets.
PRAYER STATION
Our street ministry includes a prayer station where people can request prayer at that time and be put on our prayer list.
DRAMAS
Sharing the Gospel and Biblical truths through drama.
RADIO PROGRAM
For over 50 years, brother Max Turnil's radio ministry has been faithfully broadcast six days a week making a difference in countless lives.
LEARNING CENTER
The Emmanuel Learning Center offers a computer lab, study rooms, and a social area.
EDUCATION
Education is the cornerstone for providing hope for the future and the foundation for leading a successful life.
SEMINARS-TRAINING
We provide relevant seminars and training to pastors, church leaders, church members, and people from the community.
CONSTRUCTION
Poor construction is dangerous and does not allow adequate protection from the elements. We provide maintenance, repairs, and new construction.